Carestep is for people who get excited about the opportunity to do quality cleaning work, learn new things and develop themselves. And we are there for those people.
Carestep's team includes cleaners as well as people in coordinating and supervising roles.
Here's our current team of superstars:
Kristi
Bless
Ganesh
Soili
Lenie
Feriba
Sharlene
Hassan
Ira
Vlada
Would you like to join the team? Check out our vacancies and contact us!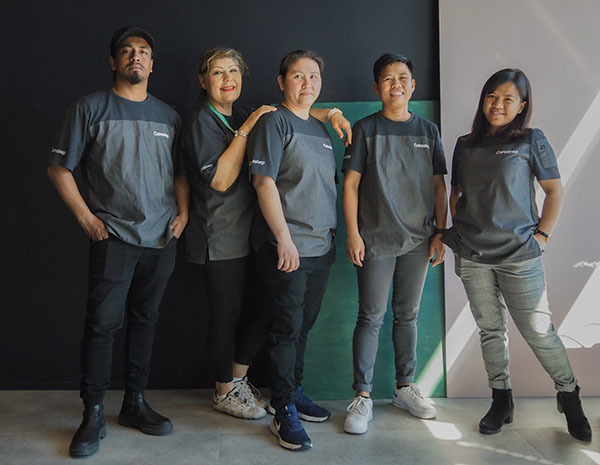 Responsible cleaning business with focus on people and quality cleaning
At Carestep, employees are our everything. Our team is built up of people from various backgrounds. We want to empower different strengths and face everybody as an individual. The factor that unites us at Carestep is our strong will to do good work and change the cleaning industry for good.
Carestep is led by Helena Sopen-Luoma. Helena has extensive experience in the service sector. She enjoys working with people for people, and responsible business in line with ESG principles is close to her heart.

Carestep is a not-for-profit subsidiary of Greenstep, a Finnish family-owned company and consultancy. Carestep was born as part of the company's sustainability work.