Buy cleaning services from Carestep
We help long-term unemployed, immigrants and young people who deserve a chance to realise their full potential by employing them and investing in their education.
By becoming our customer, you will help us to help more people. Fill in the form and let's do some good together.

+358 400 338104
We deliver Quality
Quality is the "guiding light" both with regards to the concrete services provided to the customers as well as in all other aspects of the company's operations
Professionally
In everything we do, from the cleaning services we provide to the way we conduct our business and training, we strive to do so in a professional manner.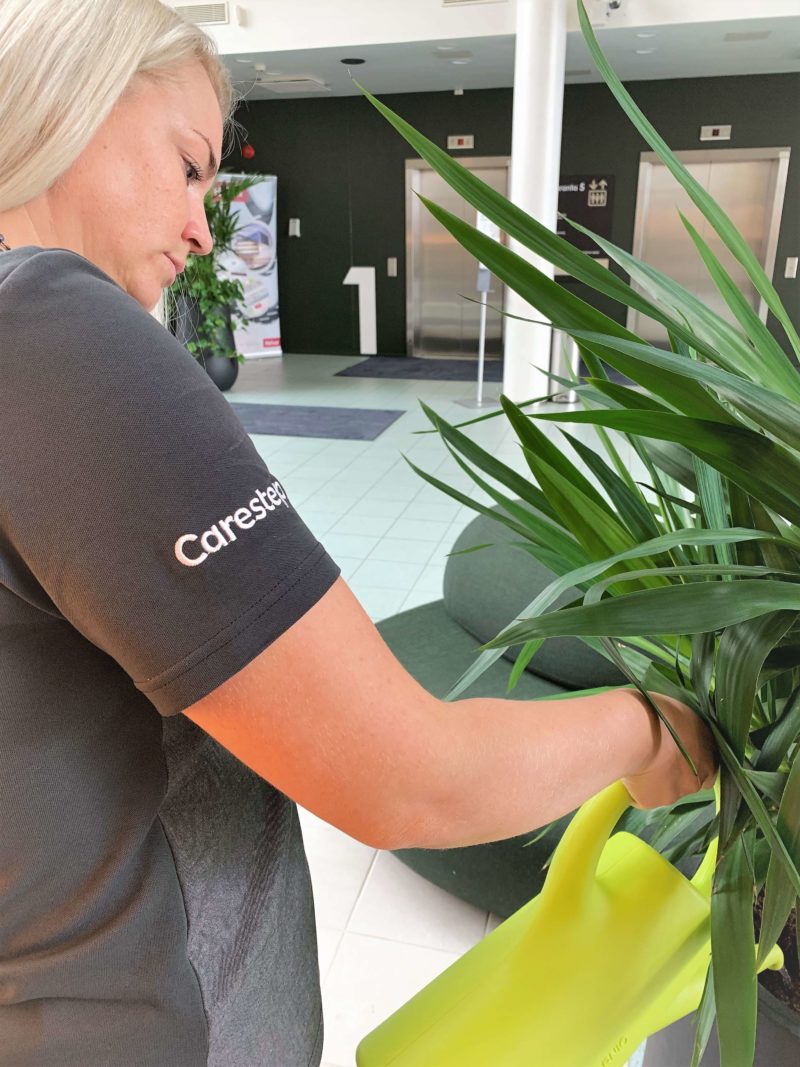 Carestep Oy is new company in the cleaning business offering professional cleaning services for offices. Our mission at Carestep is to offer high quality cleaning services and at the same time, offer our employees a unique opportunity to both develop their professional skills and give them a chance to get a sound education. Our cleaning staff are all well trained and highly motivated cleaning professionals working to maintaining your office as a clean and pleasant place to work at. Each customer gets a tailored cleaning package in order to ensure that you get exactly the level of quality you expect. At Carestep we are always looking to utilize the best cleaning procedures and strive to use as sustainable and ecological cleaning products as possible. We care about our employees and their health as much as you care about yours, and also we want to do as much as possible for the environment as we can. At Carestep we genuinely care!


We care
about giving you the best possible cleaning services
about giving our employees the opportunity to grow professionall
We promise
to offer you well qualified and highly motivated cleaning professionals who clean your office
to give 100% of our profit back to our employees in the form of training and education