Krogerus is one of the largest business law firms in Finland. The firm's sustainability and responsibility driven office space is located in the heart of Helsinki. The cleaning is done by Carestep. Krogerus Office Manager Tuula Kurkipää answered our questions about how the cooperation has gone from the client's perspective.
Responsibility guiding the choice of partners
Krogerus describes the office as an excellent base for sustainable business. Sustainability was a key theme in the design of the premises, which have achieved Excellent level certification in the BREEAM In-Use assessment – as one of the few in Finland. The Krogerus office also has the WWF Green Office certificate.
Krogerus not only strives to meet ambitious environmental targets, but also promotes social responsibility through equality work, pro bono work and donations. Not surprisingly, sustainability also comes up in conversation with Kurkipää. Carestep was chosen to clean Krogerus' premises in particular for sustainability reasons.
– We want to support social responsibility through Carestep, says Kurkipää.
Krogerus also appreciates the fact that cleaning services are provided by a flexible and smaller company.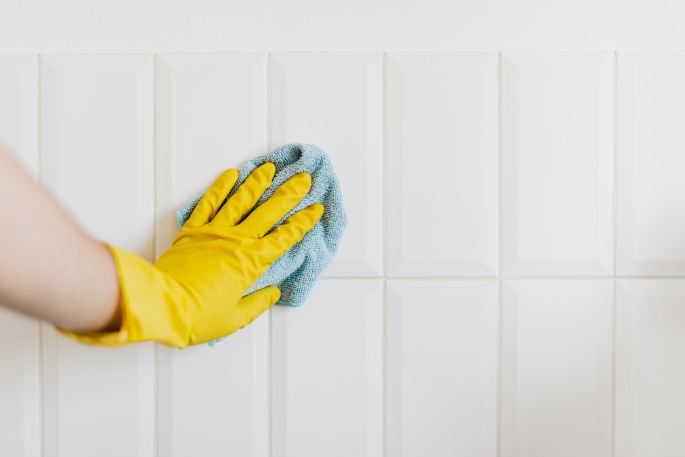 Quality cleaning in an environment of high standards
Krogerus has special needs in its premises, which the cleaning partner must take into account. The demanding furniture and flooring materials require professionalism and precision from the cleaner. In addition, Krogerus organises events for both customers and staff, which often entail an increased need for cleaning. Naturally, office workers are also bound by duty of confidentiality.
According to Kurkipää, already the first impression of Carestep's customer service was good, and the staff also receive praise. According to Kurkipää, they are friendly, diligent and handle things smoothly. This satisfaction has continued throughout the cooperation:
– We are very satisfied with the quality and flexibility of the service. I can recommend Carestep as a partner also to others," says Kurkipää.